L.A. DOWNTOWN UNIQUENESS!!!

How many cities have downtowns that have many modern art public art sculptures around its skyscrapers? (specifically, 180+)
How many city downtowns have TONS of murals / public art around the downtown area (notice the size of em)?
How many big city downtowns have all these neat shopping areas like these?
Fashion District - 82 blocks or one square mile!!! of apparel manufacturers, wholesalers, and ground level retail. Generates $8 billion dollars a year in sales and the center of apparel production in L.A. and California.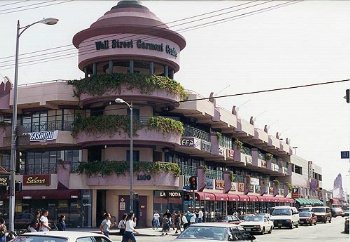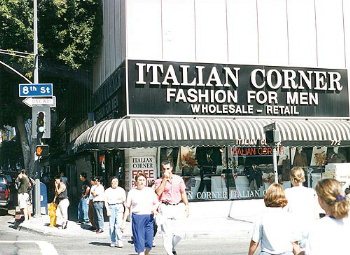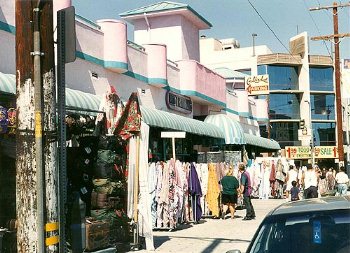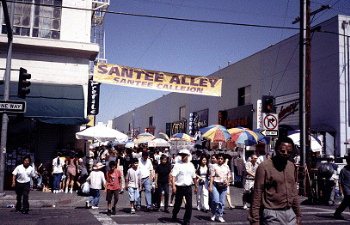 Broadway - full of ground level retail catered to the Hispanic population. Busiest shopping street west of Chicago.
Jewelry District (2nd largest jewelry district in the nation)
Olvera Street (lined with cultural mexican shops and restaurants, while musicians play Mexican music)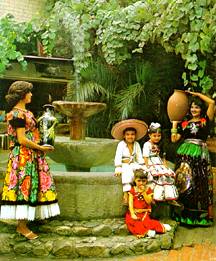 Grand Central Market (L.A.'s oldest (1917) and largest open air food market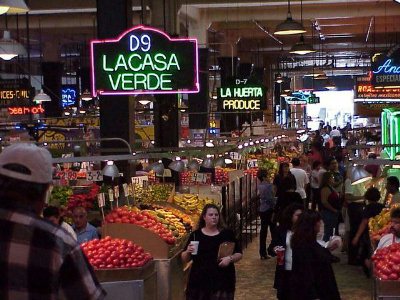 Learn more about Los Angeles downtown shopping areas at the West Adams website
But general downtown shopping is not sacrificed (downtown malls)
| | |
| --- | --- |
| | |
How many city downtowns have not one, but three foreign cultural centers?
Chinatown (home to a chinese population of 15,000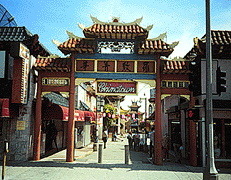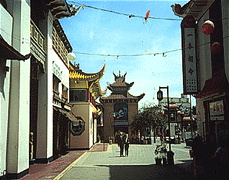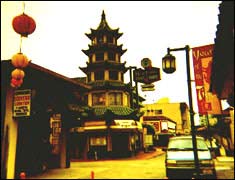 Little Tokyo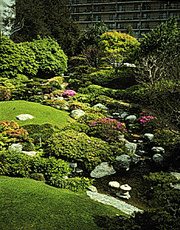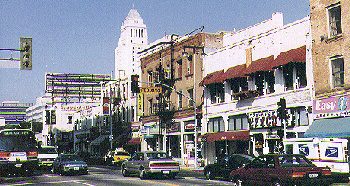 El Pueblo (Mexican culture, around Olvera street. Lots of historic structures dating back before L.A. was under the U.S. government)
How many cities have not one, but many downtown area parks/squares?
Pershing Square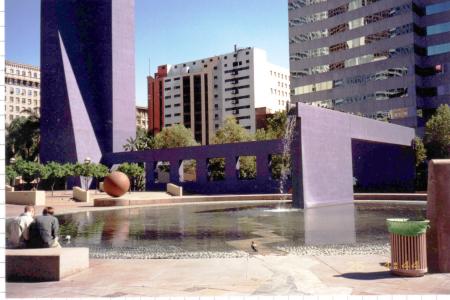 Grand Hope Park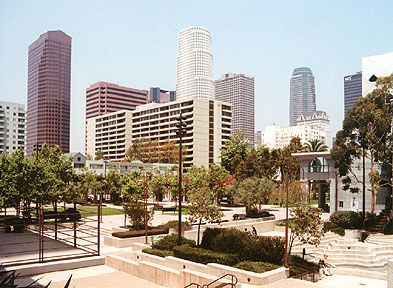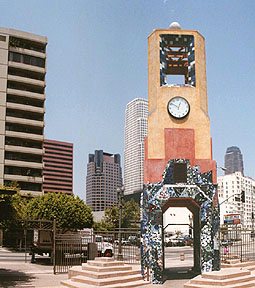 Civic Center Mall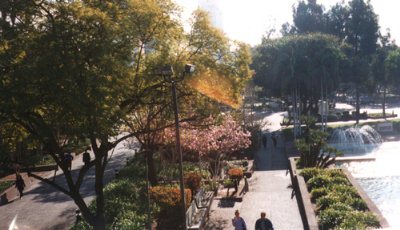 Others include Biddy Mason Park, Maguire Gardens, San Julian Park, Gladys park, etc...
How many cities have a HUGE highrise area with LOTS of pedestrian friendly open space and some of the most luxurious urban landscaping in any downtown area (Bunker Hill)?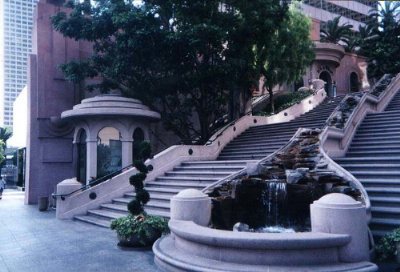 You can find MANY more pictures of bunker hill at Landscape Architectural tour 2000
How many cities have a 80 somethin ft high hill that part of its downtown buildings stand on (bunker hill)?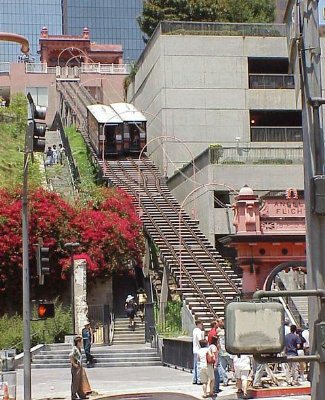 How many City downtowns have not one, but TWO convention areas?
Los Angeles Convention center (with 2 150ft towers)
Staples Center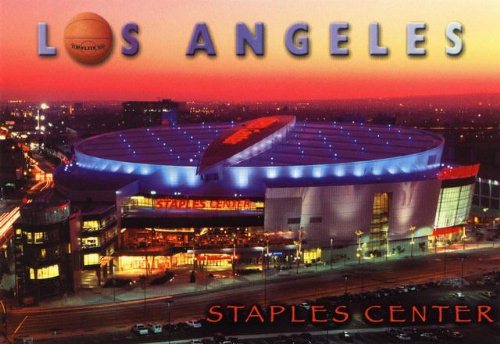 How many downtown areas have not one, not two, but THREE Professional sports centers:
Staples center, pictured above
Los Angeles Coliseum (TWO Olympics were played here!!!)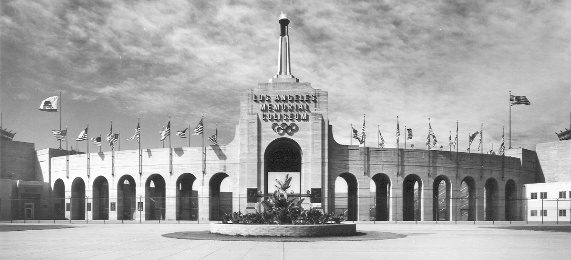 Dodger Stadium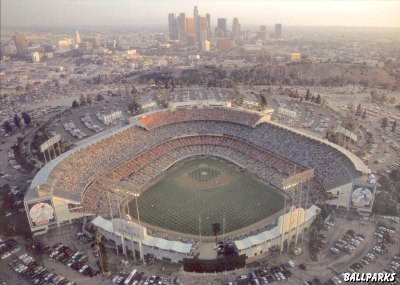 How many city downtowns have a library that is just NOT another library, but a library with great art and architectire in the interior, exterior, and even in its own park/gardens!? Los Angeles Central Library (3rd largest library in the United States).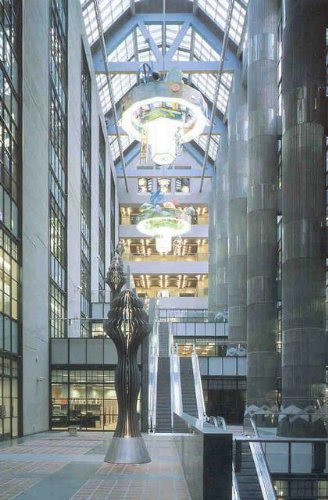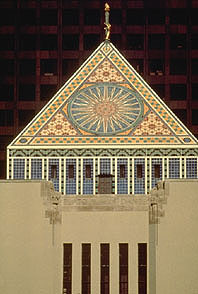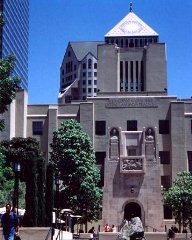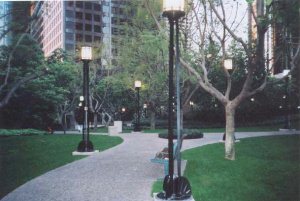 How many city downtowns have a VERY dense area of old historic highrise buildings (that stretch over a mile long and half a mile wide)?
How many city downtowns have richly unique/detailed buildings like these?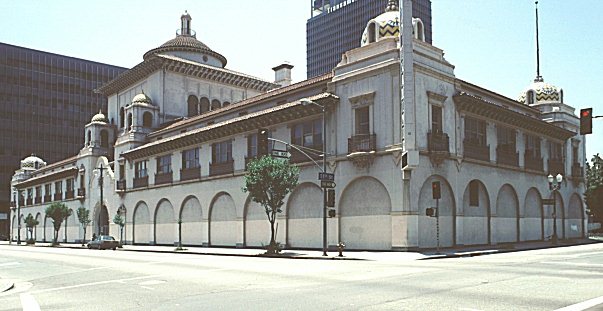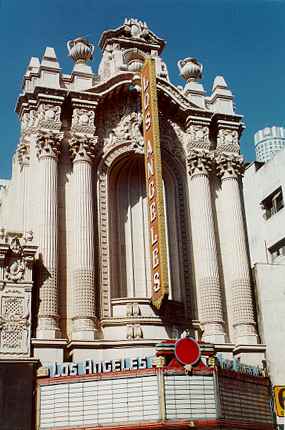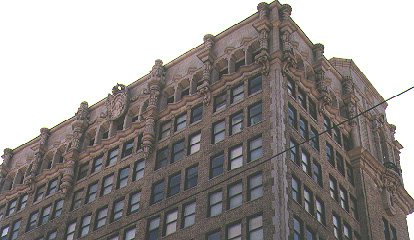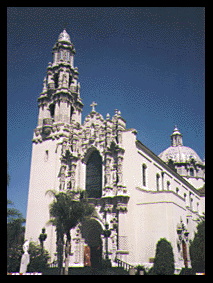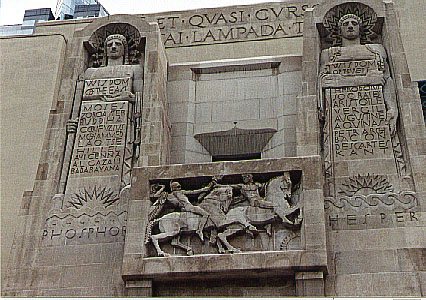 Other neat sights around downtown:
Los Angeles Flower Market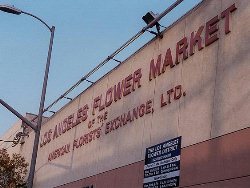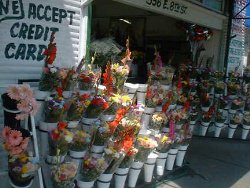 Toy District (learn more about L.A. downtown's toy district and L.A's toy industry here)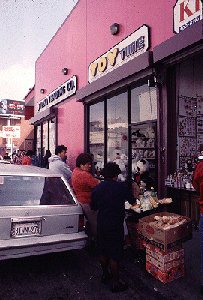 Weller Court in Little Tokyo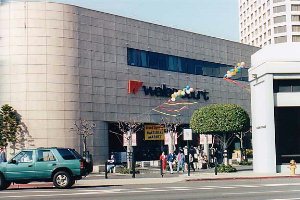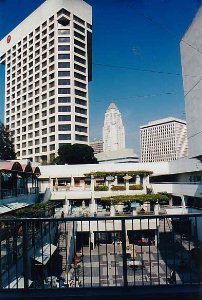 Federal Building Plaza